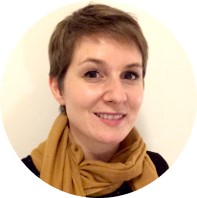 Negative emotions, Epistemic reasoning, and Psychopathology
Etablissement d'inscription au doctorat
EHESS
Directeurs
Jérôme Dokic Fabrice Teroni (Swiss Center for Affective Sciences, UNIGE)
Equipe
PERCEPTION, MEMOIRE, REPRESENTATIONS
My work is focused around understanding specific negative emotions, and the way they impact (dysfunctional) epistemic reasoning and decision-making in psychopathology.
I am interested in reflexive emotions, epistemic emotions, and metacognitive feelings, and in the role they play in mental disorders such as obsessive-compulsive disorder.
I am currently working on defining anxiety as an affective reaction underlying potential threat, doubt, inquiry, and epistemic behaviors. I am interested in the relationship between anxiety and epistemic closure, with regards to compulsive behaviors like checking.
I am also interested in reflexive emotions and particularly guilt, in relation with agency, responsibility, and the experience of control.