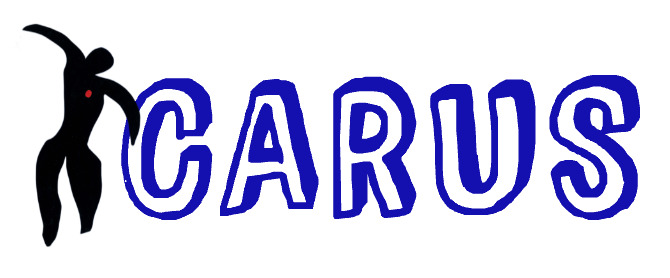 Le séminaire ICARUS (Imagination, Créativité, Affect, Rêverie, Utopie, Sens) se concentrera sur l'étude interdisciplinaire de la ligne frontière qui sépare, pour notre esprit, la réalité de tout ce qui la transcende. En faisant dialoguer la philosophie et les sciences cognitives, nous explorerons les capacités et les états (notamment l'imagination et le rêve) qui nous permettent de réélaborer les données sensorielles et affectives et d'appréhender le monde sous de nouveaux angles, voire d'autres mondes ou utopies. Entraîné dans ses vagabondages, dans ses rêveries, l'esprit est capable de produire des idées ou objets jugés inédits et de valeur, c'est-à-dire de faire preuve de créativité. Mais jusqu'où peut nous conduire cette force que nous avons reçue en tant qu'espèce (et peut-être pas seulement nous, les êtres humains) ? Il est recommandé de ne pas voler trop près du soleil.
Lieu : Salle de réunion de l'Institut Jean Nicod
Horaire : 15h-17h (attention aux exceptions)
Contacts : Margherita Arcangeli, Jérôme Dokic
---
Prochaines sessions
Margherita Arcangeli & Jérôme Dokic
Séance introductive
16 octobre 2023
—
Sam Wilkinson (University of Exeter)
"Introduction to Predictive Processing"
30 octobre 2023
The Predictive Processing Framework (Friston 2005, Clark 2013, Hohwy 2013) is an increasingly popular and revolutionary way of thinking about the brain and cognition. According to it, the brain's main task is not to process inputs from the outside world, but to predict future activity at many hierarchical timescales. This boils down to the dictum, "All the brain ever does is minimize prediction error". This framework has wide-ranging consequences for our understanding of perception, action, mental imagery, and many other things besides. In this seminar I introduce predictive processing, elucidate various different versions of it, and raise some potential concerns for it.
—
Sam Wilkinson (University of Exeter)
"Predictive Processing and Psychosis"
13 novembre, salle Ferdinand Berthier
One of the many appealing things about predictive processing is that it represents a point of convergence between several disciplines working independently, including embodied philosophy of cognitive science, neural networks and machine learning, as well as biological psychiatry. In this seminar, I present the different ways in which predictive processing, and, in particular, the hypothesized role of dopamine in "precision-weighting", has been used to explain psychosis. In this context it has been used to explain delusions and hallucinations, but the standard way of accounting for these has problems and limitations. A recent development that we have proposed (in Rappe and Wilkinson 2022) overcomes these.
—
Sam Wilkinson (University of Exeter)
"Predictive Processing, Imagery and Imagination"
20 novembre, salle Camille Marbo, de 10h à 12h exceptionnellement
Several of the most prominent proponents (Hohwy 2013, Clark 2016) of predictive processing claim that predictive processing is particularly well placed to explain imagination : it involves generating the predictive hypothesis in a decoupled manner by turning down the gain on prediction error. As we proposed in Jones and Wilkinson (2020), this conflates imagery and imagination. While predictive processing might be good at explaining imagery, imagery is not sufficient for imagination, nor, arguably, is it even necessary. In this seminar I present the many things that a predictive processing account would need to accommodate in order to properly give an account of imagination. What emerges is a view of imagination that is both adverbialist (an organism is imagining if and only if they are doing something imaginatively) and enculturated (extended creative practices give rise to imagination and not vice versa).
—
Margherita Arcangeli (EHESS, IJN)
"The Relationship(s) between Imagination and Creativity"
04 décembre 2023
Imagination and creativity seem so inextricably intertwined. This strong tie is entrenched in ordinary language and illustrious philosophical theories of the past. Yet, quite surprisingly, contemporary philosophers have paid little attention to it. A possible explanation lies in the received view according to which imagination is neither sufficient nor necessary for creativity. In this talk I build a bridge between the philosophy of creativity and the philosophy of imagination to show that an informed view on what creativity and imagination are is likely to change how we see their relationship, questioning the insufficiency/nonnecessity claim.
—
Julia Langkau (Université de Genève)
"Creative Uses of Imagination"
29 janvier 2023
—
Mathias Thaler (University of Edinburgh)
"No Other Planet : Introduction and discussion"
12 février 2023
—
Thomas Andrillon (INSERM, ICM)
"Rêves et rêveries : les frontières poreuses entre veille et sommeil"
26 février 2023
—
Elisabeth Schellekens (University of Uppsala)
11 mars 2023
—
Simona Chiodo (PoliMI)
"What AI "art" can teach us about art"
03 juin 2023, de 10h à 12h exceptionnellement