The Pass Culture is a system created to strengthen and diversify cultural practices. It allows young people aged 18 to 20 to benefit from €300 that they can spend on various physical or digital cultural offers : films, novels, mangas, concerts, video games, musical instruments, etc.
The Culture Pass Studies & Research Department used Bunka's technology, a data mining engine using collective intelligence and artificial intelligence, to evaluate the impact of its system and to measure the diversification of cultural practices in a rigorous and precise manner. Bunka's technology to measure the distance of use between two cultural products (how much they are consumed by different users). This process has shown that when using the Culture Pass, young people move away from their "comfort zone" and explore new products, very different from those they are used to consuming.
> See the full article by Mandy Llamas, head of the Culture Pass Studies & Research Department on their use of Bunka <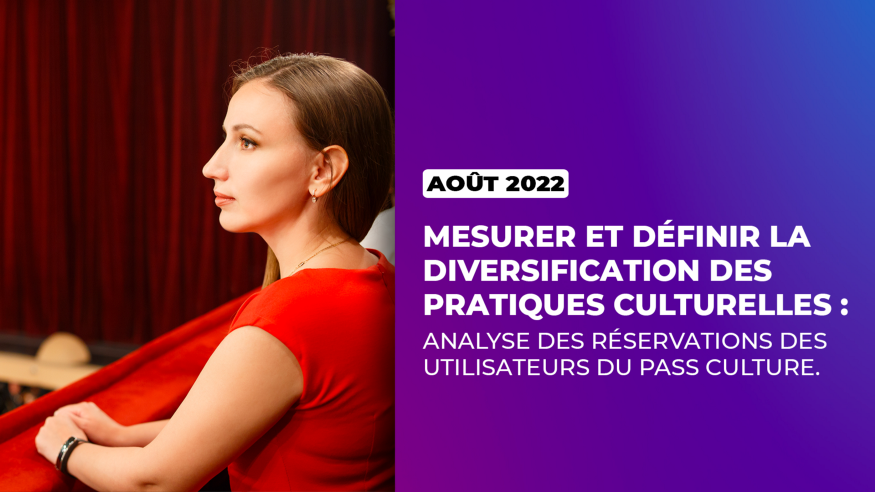 Bunka is led by the Computational Cultural Sciences team of the Institut Jean Nicod and more specifically by Charles de Dampierre - PhD student in computational social sciences and research engineer at the Médialab of Sciences Po, Nicolas Baumard - CNRS research director, specialist in cognitive social sciences, and Andrei Mogoutov - physicist affiliated to the Médialab of Sciences Po, specialist in heterogeneous data analysis.
> More details on the research project in the DEC news <